Volunteers
Are You Compassionate, Welcoming and Reassuring? Are You Looking For a Way to Give Back? 
At Methodist Jennie Edmundson Hospital we value our volunteers. Our volunteers serve seven days a week providing support that supplements the hospital services. Volunteers add to the quality of the services we provide for our patients, their families and the community. Jennie volunteers give selflessly of their time and service, creating a culture where compassion and excellence come together to make a meaningful difference in the lives of those they serve.
Volunteering brings people together for a common cause and provides a true opportunity to make a difference. Volunteering is fun and rewarding and offers volunteers at Jennie Edmundson the opportunity to meet new people, learn new skills and enjoy the satisfaction of a job well done.  
Check out the latest edition of The Edmundsonian - our volunteer newsletter!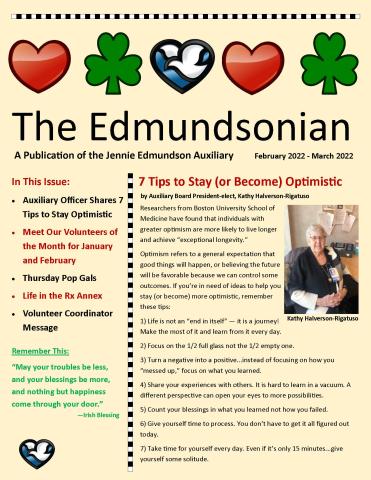 ---
This year, we are especially thankful for our volunteers.