Create a Lasting Legacy
Your generosity matters!
Call (712) 396-6040 or visit our online donation page today and make your gift today.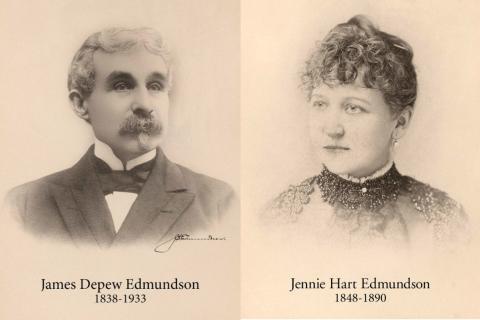 In the early 1900s, the Women's Christian Association (WCA) asked J.D. Edmundson for a loan of $50,000 to further expand Council Bluffs' first hospital. He agreed and said the loan would become a gift if the hospital was named in honor of his beloved wife, Jennie. With a deal in place, Jennie Edmundson Hospital was built in its present location and opened its doors on February 12, 1907.
J.D. Edmundson's support continued with a generous gift of $225,000 upon his death in 1933. To honor a request from Mr. Edmundson, a bouquet of roses is placed beneath Jennie's portrait each year on her birthday.
Your Charitable Legacy
While most of us are not in a position to give at the level of the Edmundsons, with a bit of estate planning, you may be able to make a gift that is ten times larger than what you are able to give in your lifetime. Appreciated assets such as publicly traded securities, real estate and personal property (i.e., works of art, rare books and antiques) are great to consider because you can keep them out of your estate and avoid capital gains taxes.
To find out how you can put the Jennie Edmundson Foundation in your estate plans, contact us at (712) 396-6340.
Information contained herein was accurate at the time of posting. The information on this website is not intended as legal or tax advice. For such advice, please consult an attorney or tax advisor.
Where does the money go?
When you make a gift to Methodist Jennie Edmundson Hospital Foundation, 100% of your contribution benefits the program or project you choose. How would you like your gift used?
Where the need is greatest: Used to enhance clinical and operational excellence in the most critical areas
Charitable Patient Fund: Provides health care and/or medications for patients in financial need
Health Care Education: Funds scholarships and supports the Family Resource Center which distributes free, easy- to-understand medical information. 
Family Crisis Connection: Distributes financial assistance to Jennie Edmundson employees in urgent and genuine need.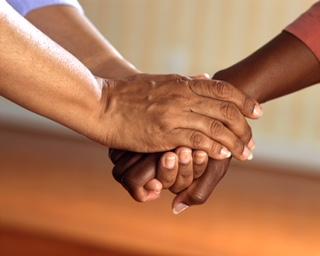 Leaving a legacy is about life and hope. With a little planning, you can provide for your heirs and leave your mark on future generations too as you provide for the quality of healthcare now. We welcome your support through: 
One time gifts
Tribute gifts in honor or memory of a loved one
Pledges over a period of time
In-Kind Donation 
Planned Giving
How wonderful it is that nobody need wait a single minute before starting to improve the world.
Planned Giving - The Edmundson Legacy Society
A planned gift is a bequest in one's will, a trust arrangement, life income gifts, or gifts of life insurance are among the ways donors may help ensure the excellence and vitality of Methodist Jennie Edmundson Hospital for future generations. Planned gifts may be restricted for special purposes such as capital expansion and equipment purchases, and also may be negotiated to endow operations of a department or a medical service. Endowments ensure the future of the Hospital because, by law, the principal is preserved "in perpetuity" and only the income is used to support annual needs. 
Major Gifts
Individuals and families may invest in the Hospital's strategic plans to initiate new services and programs, modernize infrastructure, advance technological capability with equipment purchases, and renovate or construct new spaces. Opportunities are varied to permanently recognize donors whose generosity perpetuates any of these visionary projects. We are always eager to meet with potential donors to explore the intersection of their philanthropic interests with the Hospital needs. 
The Foundation welcomes gifts of cash, contributions by credit card, and gifts of appreciated securities. Special arrangements may be made for those who wish to name the the Foundation as a beneficiary of a life insurance policy, gift real estate or artwork, or are interested in providing a gift in-kind. 
For more information on opportunities to give, contact Tara Slevin at (712) 396-6040.