Wheels of Courage
All proceeds benefit the Jennie Edmundson Hospital Foundation Charitable Patient Care Fund.
Register Online for Wheels of Courage 2023
Use our secure online form to complete your registration electronically.
Download Registration Form for Wheels of Courage 2023
Print and mail your completed form along with payment to register.
Date and Time
Sat., June 24, 2023
11 a.m. - 4 p.m.
Awards at 3 p.m.
Location
Awards
$20 per entry
16 Judging Categories
1st, 2nd & 3rd place trophies!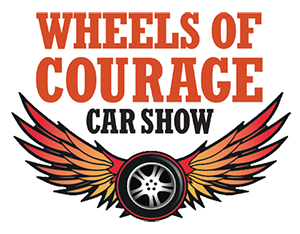 Wheels of Courage Car Show is an exciting outdoor car show with a variety of car categories that are open to the public to enter and win! There is also an auction and raffle with amazing and unique prizes.
The 7th Annual Wheels of Courage Car Show is revving up for another great year. You can be involved by registering your vehicle in one of 16 Judging Categories, purchasing a sponsorship, or a t-shirt. All proceeds benefit the Spirit of Courage Charitable Patient Fund at Methodist Jennie Edmundson Hospital.
Charitable Patient Care is one of the most rewarding programs. For hundreds of Methodist Jennie Edmundson Hospital patients in genuine need each year, coping with serious illness and mounting medical bills at the same time can be overwhelming. Funds raised during the Wheels of Courage help relieve some of the financial burden with funding for medical services, therapy and prescriptions.
Register Online >          Download Registration Form >

Sponsorship Opportunities
If you are interested in being a sponsor for this year's event, fill out the online registration form (located on left sidebar), download and print a sponsorship form (click below), or call the Jennie Edmundson Foundation at (712) 396-6040. 
Complete Online Sponsorship Form >