Gifts of Grain in Mills County
When you donate a gift of grain, it will benefit your community forever.
Your generosity matters!
Call (712) 396-6040 or visit our online donation page today and make your gift today.
Direct Financial Support to Mills County
Join us at Jennie Edmundson Hospital Foundation (JEHF)and the Methodist Physicians Clinics in Mills County by partnering through Gifts of Grain. This is your chance to make a meaningful difference by contributing to our mission. The process is simple: when you deliver grain to the elevator, ask them to transfer the designated number of bushels to JEHF. The Foundation will authorize the sale of the grain and collect the proceeds, while providing you with an acknowledgment as proof of your contribution.
Your generous support will help us provide the necessary resources to deliver exceptional care to those who need it most.
Print a Gifts of Grain Donation Form!
*: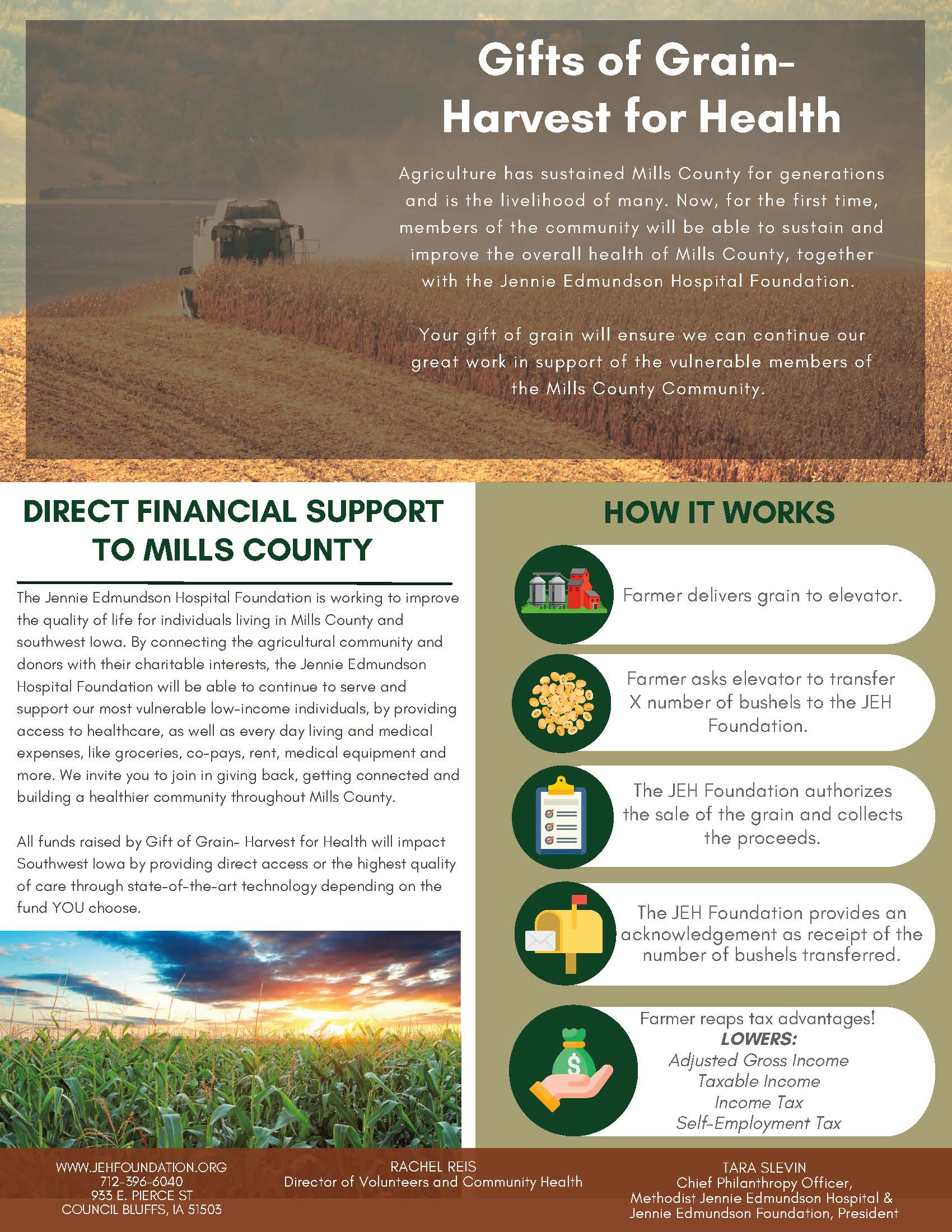 *: