Breast Health
Early detection is key. Learn how you can help provide mammograms to uninsured and under-insured community members in Southwest Iowa.
Your generosity matters!
Call (712) 396-6040 or visit our online donation page today and make your gift today.
At Jennie Edmundson Hospital, we know that early detection of breast cancer is key. That's why the Jennie Edmundson Foundation's Breast Health Fund provides mammograms to uninsured and under-insured patients at Methodist Jennie Edmundson Hospital and our Breast Health Center. When we detect cancer earlier, it is easier to overcome!
You can support our Breast Health Fund in several ways! First, you can donate to the Breast Health Fund directly and you can participate in Pink Out Southwest Iowa every October. Pink Out Southwest Iowa is a month-long series of opportunities that include:
T-Shirt Sales (we encourage those who purchase to wear their Pink Out shirt each Friday in October)
Once diagnosed, breast cancer patients can also receive assistance through our Spirit of Courage Charitable Patient Care Fund. 
When I really needed it you guys came through - thank you. You really can never plan for these kinds of things to happen to you. The staff of the Breast Health Center really helped us find the financial resources we needed to get us through treatment.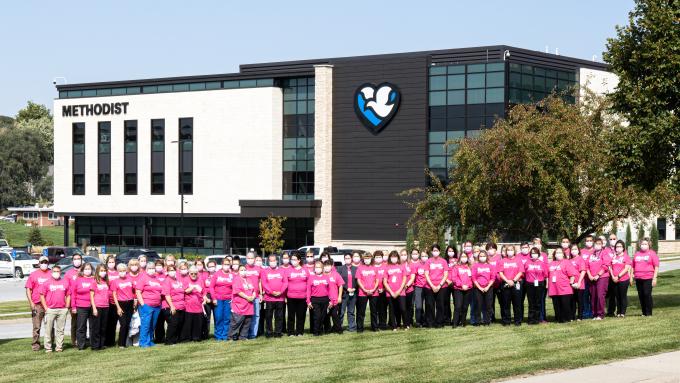 Pink Out, held each October, is celebrated by Methodist Jennie Edmundson staff who wear their Pink Out shirts every Friday!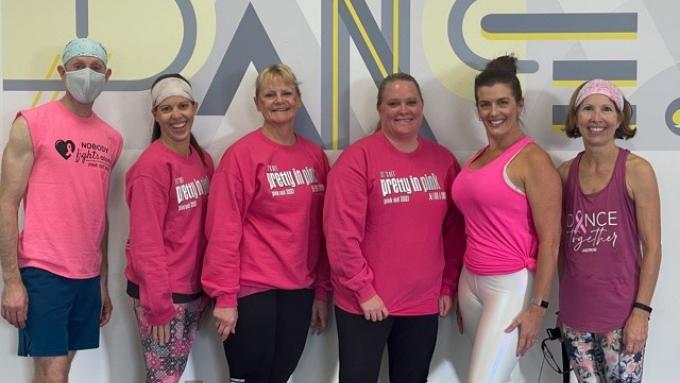 Pink Out Southwest Iowa is supported by events at local businesses like the Jazzercise event held in October!