Adult Volunteer Program
'Those Ladies Are Phenomenal': Gift Shop Volunteers Spread Joy at Methodist Jennie Edmundson Hospital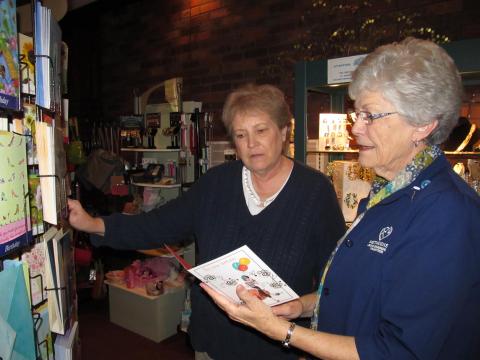 As a volunteer, you will participate in promoting Methodist Jennie Edmundson Hospital and the well-being of our patients, but you will also receive many personal benefits, several that will last a lifetime.
Free Parking 
Free Flu Shots
Annual Meeting
Summer Picnic
Hospital Holiday Brunch
Leadership Opportunities
Fun, Fellowship, Friendship
Our Adult Volunteer Program offers a variety of positions throughout the hospital to fit your interests and schedule. Placement depends on your skills, interests and our current opportunities.
Gift Shop*
Emergency Room*
Information Desks
Office Resources
Oncology Waiting Room
Outpatient Surgery
Pharmacy Annex
*Evening and weekend shifts are available.
Special Events / Fundraising
Want to attend fun events and make a difference? Check out our special events volunteer opportunities!
I'm Ready!  What Are the Next Steps?
Download and print the Volunteer Application.
Call the Volunteer Services Department at (712) 396-6040 to schedule your interview and tour of the hospital.
Bring the completed application with you to the interview or mail it to the address listed below.
Schedule and attend an orientation session.
During your orientation, you will have your photo taken by Human Resource for the required hospital ID.
A Health Screening must be completed before you can begin volunteering at the hospital. You will be asked to contact the Employee Health nurse to schedule a time to have this done. The screening consists of a health questionnaire, vital signs, review of immunizations and a TB test.
The Employee Health nurse will notify us when you are clear to begin your training. The Adult Volunteer Coordinator will contact you to schedule your first training.