Donor Recognition
Your generosity matters!
Call (712) 396-6040 or visit our online donation page today and make your gift today.
Remembering the Past and Inspiring the Future
We are tremendously grateful to have the support of both our Jennie Family and our community members who help save and improve the lives of our patients through their generous donations. We express this gratitude and recognize the contribution your donations make through the giving circles outlined below. This is our way to honor our most generous partners who show their commitment to supporting the best medical services available to our community.
While the beautiful recognition wall design provides for a permanent tribute to major gift donors, it also allows us to offer acknowledgment of cumulative gifts of all those who generously support the hospital in a variety of ways. The wall bears the names of those who have made one time or cumulative gifts of $5,000 or more.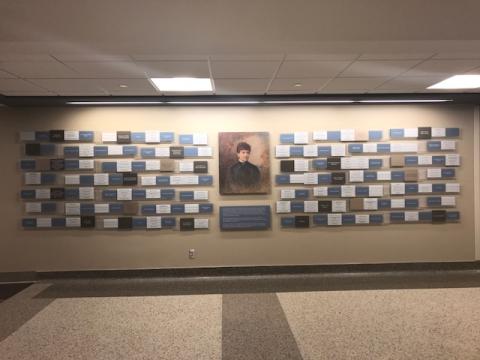 Donor Wall Levels of Giving
Names listed on the donor wall can be made in memory or in honor of a friend or loved one. Gifts of cash, stock or securities, wills & bequests, trusts, valuable personal property, farmland/real estate, grain or livestock, life insurance and charitable gift annuities are also accepted.