Medi-Van
Providing free and safe travel for Jennie Edmundson patients.
Your generosity matters!
Call (712) 396-6040 or visit our online donation page today and make your gift today.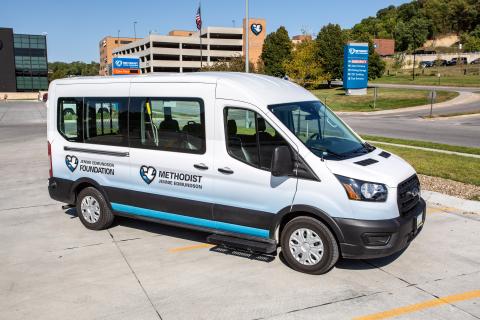 The Medi-Van service vehicle helps ensure access to healthcare for thousands of people each year. For nearly forty years, the Medi-Van Patient Transportation Program has provided free transportation for people dealing with chronic disease or undergoing therapy. Each year, the program gives rides to approximately 3,000 patients and travels more than 28,000 miles. 
The Medi-Van provides rides to individuals who are unable to drive or take public transportation due to physical or financial limitations. For many, it is their only way to access physical therapy, chemotherapy, radiation treatments, wound center therapy, cardiac rehabilitation and other essential healthcare.