Cancer Care
Our cancer patients receive care from a highly trained, skilled medical team.
Your generosity matters!
Call (712) 396-6040 or visit our online donation page today and make your gift today.
Better Care Through Better Technology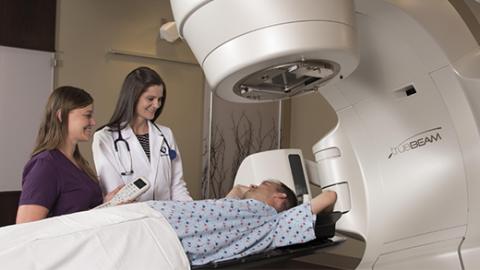 To better treat our cancer patients, our team is constantly gaining access to the most effective, cutting-edge equipment. The TrueBeam linear accelerator and the Cancer Center renovation allows us to offer improved care to those who need it most — precisely where they need it. The TrueBeam linear accelerator offers radiation therapists the ability to deliver a more precise dose of radiation, targeting the cancer cells while preserving healthy tissue.
Since June of 2016, more than 12,000 radiation treatments have been delivered
through the linear accelerator.
The new equipment and improvements help ensure that the Methodist Jennie Edmundson Cancer Center, the only nationally accredited cancer center in southwest Iowa, continue to provide local access to superior, comprehensive care.