Employee Caring Campaign
Provides much-needed support to programs that benefit our patients and their families, employees, volunteers and members of our community.
Your generosity matters!
Call (712) 396-6040 or visit our online donation page today and make your gift today.
As an employee of Methodist Jennie Edmundson Hospital, each day you make a difference in the lives of people throughout our community. Your compassion and commitment demonstrates the truth of our motto that Jennie Cares. Choosing to become a member of the employee caring campaign is an opportunity to take this spirit of caring to the next level by showing that you believe in our hospital's mission strongly enough to support it above and beyond your everyday work. 
It is a team effort that requires the work of many to help just one. Knowing that each patient touched by our work here goes on to touch the lives of their friends, family and neighbors, allows us to truly feel the impact of our care. We appreciate your dedication to assisting others, and we hope you will join us as a member of the employee giving campaign.
2022 Campaign
The Jennie Edmundson Foundation along with our Employee Ambassadors want to thank each of you for the amazing support and generosity you have shown to the Employee Caring Campaign. Funds raised each year benefit patients and their families, and we couldn't do that without you! We look forward to a wonderful year-end of giving and hope for 100% employee participation this year, and that starts with our compassionate "Team Jennie" staff!
Greatest Need: Behavioral Health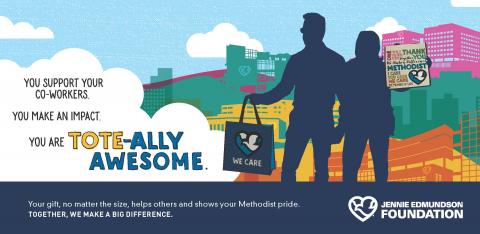 This year, our greatest need is Behavioral Health - because Mental Health is just as important as the rest of our health. Your donation to the fund will assist with remodeling the Behavioral Health unit at Methodist Jennie Edmundson Hospital and will help bring comfort and healing to so many suffering from some of our most misunderstood and neglected behavioral health issues. Because of you, we will be able to provide care and comfort to those most in need at their critical time. 
Your donation will help us provide the very best facility for our families and help us make this project a success! 
Did you know? 
Did you know that 4.2% of adults in Iowa live with a serious mental health condition, reports the U.S. Department of Health and Human Services. 
Thank You for Caring!
Thanks to people like you who are willing to invest in the future, we can continue a proud tradition of offering excellent medical services to our community, regardless of a patient's ability to pay. 
You can select the area your gift benefits from any of these areas:
Greatest Need: Behavioral Health
Breast Health Center
Cancer Care
Cardiology
Caring for Our Communities
Employee Crisis Connection
Medi-Van
Scholarships
United Way
Women's Services
If you haven't made your gift yet, it's easier than ever: either turn in your paper pledge form or make a quick gift right now by scanning this QR code. Your pledge automatically enters you into the weekly prize drawings.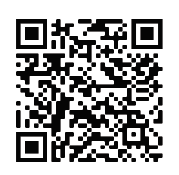 To complete your pledge online, go to MHS Intranet. Under Announcements, choose Caring Campaign.
Weekly Prize drawings begin Wednesday, September 15.   
We'll be giving away $100 Visa gift cards each week. Check back here for weekly winners!
Thank you to all of the Methodist Jennie Edmundson Hospital staff who have donated to the 2022 Caring Campaign!