Caring Coworkers Fund
Funding provided by employees, for employees.
Your generosity matters!
Call (712) 396-6040 or visit our online donation page today and make your gift today.
Caring Coworkers Fund
We all need help sometimes. The Caring Coworkers Fund (CCF) was established to provide 
for the emergency needs of Methodist Jennie Edmundson Hospital employees and their families 
who find themselves faced with unexpected or catastrophic financial hardship. 
A gift to this fund provides assistance to Jennie Edmundson Hospital employees 
dealing with situations involving urgent and genuine needs.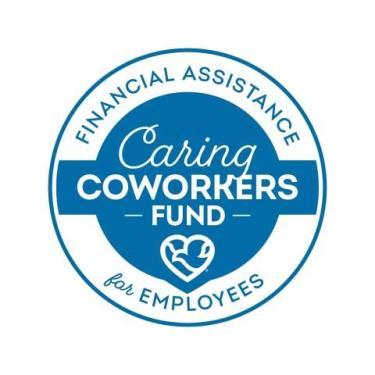 What types of expenses are covered?
 Below are a few examples of expenses that are covered by the Caring Coworkers Fund program 
Rent and Mortgage
Utilities and Cellphone Bills
Transportation
Daycare Costs
Insurance
Car Payments
Groceries
Who can I contact to get help through the Caring Coworkers Fund?
Representatives are available to provide confidential assistance to employees and their families when they need it most. For more information on our Caring Coworkers Fund program, employees and/or their supervisor may contact the Jennie Edmundson Foundation representative below. All matters dealing with the Caring Coworkers Fund are STRICTLY CONFIDENTIAL.
Rachel Reis
rachel.reis@nmhs.org
(712) 396-6341 (internal ext. 66341)
Jennie Edmundson Foundation
933 E. Pierce St. F Building, 3rd Floor
Council Bluffs, IA 51503 
Frequently Asked Questions
Are all employees eligible for assistance through the Caring Coworkers Fund?
Employees who have worked for Methodist Jennie Edmundson Hospital for at least six months are eligible for assistance through the CCF. Employees working for Methodist Jennie Edmundson Hospital for less than six months will be directed to Best Care EAP for professional guidance.
What kind of assistance is available?
The Caring Coworkers Fund provides assistance up to $750. Employees will not receive cash. Bills or invoices are submitted to the CCF Representative who will arrange payment through the Jennie Edmundson Foundation on the employee's behalf.
Can employees offer contributions to benefit the Caring Coworkers Fund?
Yes! Gifts from employees are what make the Caring Coworkers Fund possible. Jennie Edmundson Foundation is proud to accept your CCF contributions at any time. You can also donate during the Caring Campaign, our annual employee giving campaign. You can support CCF through ongoing payroll deductions, a one-time payroll deduction, or cash. Paid time off (PTO) hours can also be converted into a donation. See below for the PTO conversion information. One hundred percent of your gift will benefit Employee Crisis Connection.  PTO Donation Form.
How does a gift of paid time off (PTO) work?
Donating PTO has proven to be a very popular way for employees to make a gift. PTO hours are converted to cash and taxes are subtracted – at approximately 35 percent by IRS rule. The balance benefits Caring Coworkers Fund. Please note: PTO hours are NOT transferable directly between employees. PTO Donation Form.
What is a Caring Coworkers Fund Special Funded Effort?
A Caring Coworkers Fund Special Funded Effort (SFE) is an opportunity for employees in a certain department/affiliate to rally around a specific co-worker-in-need. To begin the process, the employee-in-need will visit with a CCF representative. If the CCF representative believes an SFE would be helpful, he or she will coordinate with the employee's supervisor and begin the gift collection process. Individual gift amounts and the names of donors are kept confidential. Again, no cash will be disbursed. The Jennie Edmundson Foundation will pay bills on the employee's behalf. The employee-in-need is encouraged to use all of the dollars generated on their behalf within one year of initiating the SFE.
Can an employee be helped more than one time?
Employees are eligible to seek CCF assistance once every three years. Employees can contact Best Care EAP for professional guidance at any time.
Best Care Employee Assistance Program (EAP)
NMHS offers confidential and professional counseling in person or over the phone, to help you or a member of your household assess problems and get the assistance you need. If you find yourself struggling with stress, financial matters, depression, or family issues, contact the EAP to speak to a licensed counselor. The EAP also can provide referrals for more in-depth help when needed. If you would like to set up an appointment, call the EAP at (402) 354-8000 or toll-free at (800) 801-4182.
The EAP is available during the following hours:
Monday through Thursday, 8 a.m. to 8:30 p.m.
Friday, 8 a.m. to 4:30 p.m.
Saturday, 8 a.m. to 1 p.m.
Emergency and crisis services are available after regular office hours.
NMHS provides this important benefit at no cost to you and your family, so be sure to make the most of it. To learn more about your EAP, visit the EAP website at www.bestcareeap.org.